Biodiversity and environmental change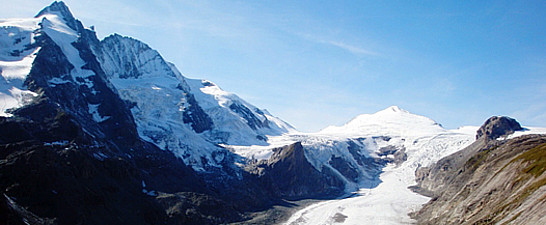 Biodiversity and environmental change
Environmental change has a profound influence on flora and vegetation. Rising average temperatures leads to the occurrence of plants in higher altitudes and to establishment of plants, which were not formerly known in the region. This also includes the increased invasiveness of plants that may effectively compete with native plants. Native plants on the other hand may face emerging pathogens previously known from warmer regions. The Institute of Plant Sciences at the University of Graz studies flora and vegetation in respect of human impact and climatic changes in past and present. We focus on wetland and floodplain vegetation as well as on alpine ecosystems in temperate and Mediterranean Europe. Endangered and introduced plants are of particular interest as well as bryophytes and microbial communities.
Projects in the framework of environmental and global change:
The Alpine Plant Conservation & Research Programme - Niche adaption and endangerment of endemic east Alpine grassland species (Christian Berg, Patrick Schwager)
Botanic Gardens, Kew, UK, over the next three years 500 alpine species will be seed-banked to provide material for research, propagation and use by future generations. This project is led by Kew's Millennium Seed Bank Partnership, and is funded through a donation to Kew from the David and Claudia Harding Foundation. This project convenes and co-ordinates a network of five plant science institutions housed at leading universities and botanic gardens across the Alps to deliver an integrated program of conservation, research and outreach for Alpine flora. Collecting and modelling environmental data like structural data on the plant community, co-occurring species, and abiotic stand features like altitude, macro- and micro-exposition and slope, we will get a deeper insight and understanding in the future threats of the endemic alpine flora. A focus lies on microclimate features, which is recently discovered as a key-factor for the understanding of alpine species to global warming. This allows us, together with the research results of the other partners, to develop ideas for a better in-situ protection and for priority ex-situ conservation measures.
Vegetation and landscape history of the Styrian lowlands (Slovenia, Austria) (Johannes Rabensteiner, Christian Berg)
The theses is part of the recently granted Interreg project "PalaeoDiversiStyria" (V-A Slovenia-Austria 2014-20 cooperation program), funded by the European Regional Development Fund (ERDF). The goal of the project is to give a comprehensive picture of the changes in the natural and cultural landscape of the Slovenian and Austrian Styria lowlands from the settlement of the first farmers 7,000 years ago until the discovery of America. For this the vegetation of the region is the focus of investigations. In the first step existing literature data and historical sources on land use and settlement structure will be evaluated in order to understand the development of both the natural and cultural landscape within the last 10,000 years. Geological and climatological data of the border landscape, its waterways and its potential natural vegetation are subject of this examination in order to get a deeper and more precise insight into the development of this region.
Research in the cultural landscape is mainly based on data of quantitative and qualitative evaluation of remains of cultivated plants and domesticated animals, which were excavated scientifically before and during the project at selected archaeological sites. These archaeological validated data of the locally cultivated and natural plants of diverse periods of time will be part of a database, which together with the knowledge of specific cultivation and habitat demands can draw an image of early time's agriculture, nutritional habits and life management based primarily on the local natural resources. Moreover, palynological data, generated from samples within the investigation area, are evaluated and correlated with the archaeobiological results, resulting in a broad understanding of extent and possible historic and special patterns on human influences to the landscape. All results are finally combined into a cultural landscape study and displayed digitally in GIS-maps in order to simulate vegetation and landscape change over the time. Within the Interreg-project, results will be further used as basis for the development of tourism concepts.
Contact
Institute of Economics
Universitätsstraße 15 Bauteil F/IV, 8010 Graz
Ao. Univ.-Prof. Dr.
Karl
Steininger
Contact
Department of Geography and Regional Science
Heinrichstraße 36, 8010 Graz
Univ.-Prof. Dr.
Oliver
Sass