Symbioses and environmental change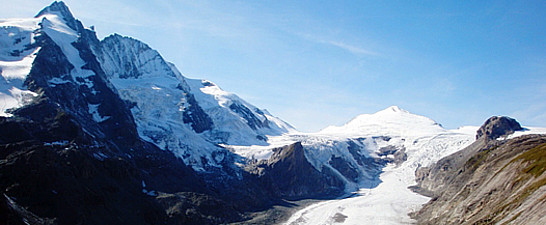 Symbioses and environmental change
Symbioses, as self-sustaining interactions are particularly sensitive to environmental change. Lichens are a classical case of symbioses, which are also well-known for their function as fine-tuned bioindicators of microclimatic conditions. The Institute of Plant Sciences at the University of Graz has a long-standing international reputation as a leading center of lichen research. Current research focuses on alpine habitats where lichens often are a dominant life form on rocks, trees, soil and other substrates.
Projects in the framework of the research area Global and Environmental Change:
Flechten der Alpen: Diversität und Klimawandel (Mayrhofer, Bilovotz; FWF P25078)
In this work the abundant but scattered information on lichen biodiversity in
the Alps is complied for a transnational inventory of all lichen taxa present in the Alps, including data on their ecology. So far more than 2500 species of lichens are recorded in the Alps. The inventory provides a solid scientific baseline for further study of climate change effects on lichens, also as an indication of change at very narrow microclomatic levels, which may add to larger-scaled changes in the environment.
SCIN – soil crust international (Grube; BiodivERsA – EU-funded)
Areas free of normal vegetation are not bare but often colonized by a skin-like cover of microbial communities of microorganisms, including cyanobacteria (bluegreen algae), lichens and bryophytes. These biological soil crusts (BSCs) can be the only living cover in environments that are exposed to steep variations in humidity conditions, and with little competition from higher plants. They provide important ecosystems services, particularly in local alpine habitats, through stabilization, erosion limitation, and water retention. The aim of SCIN is to achieve both better appreciation of the functioning and importance of BSCs in Europe and to add value by contributing to the development of better and simpler soil protection practices and policies. See also: http://www.biodiversa.org/120
ABOL – the Austrian Barcode of Life project: Lichens (Mayrhofer, Grube; HRSM project funded by Austrian government)
ABOL is a national colaboration among numerous, renowned scientific institutions and experts, engaged in biodiversity research of Austria. The aim of the project is to record species-specific gene fragments – the so called DNA-barcodes – allows for an integrative approach to Austrian biodiversity. These Barcodes will be made accessible for all applications in an open-access database. The initiative supports the research area environmental and global change by providing precise molecular data about the extant and changing biodiversity.
Long term monitoring program of ecosystems at the limits of life (Grube; funded by Nationalpark Hohe Tauern)
In this project long term monitoring plots are established above the treeline in the largest central European national park (Hohe Tauern). In a multidisciplinary cooperation of Austrian scientists, flora, fauna and microbial communities are analysed in a pilot phase of the monitoring programme. Since these habitats are particularly vulnerable to climate change, we expect to gain fundamental data from high elevations of the Alps about environmental change. The institute of plant Sciences at University of Graz contributes to this project with assessments of lichen diversity and analyses of soil microbial composition.
Contact
Institute of Economics
Universitätsstraße 15 Bauteil F/IV, 8010 Graz
Ao. Univ.-Prof. Dr.
Karl
Steininger
Contact
Department of Geography and Regional Science
Heinrichstraße 36, 8010 Graz
Univ.-Prof. Dr.
Oliver
Sass